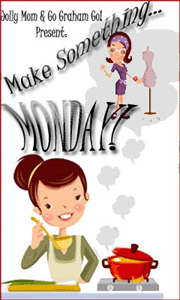 Sausage Cheese Balls *makes 6 dozen balls
2 pounds uncooked bulk sausage, crumbled
1 1/2 cups Bisquik
4 cups grated sharp cheddar cheese
1/2 cup finely chopped onion
1/2 cup finely diced celery
1/2 teaspoon garlic powder
1/4 teaspoon salt
Dash of ground pepper and hot pepper flakes

Heat oven to 325 degrees. In large bowl, combine sausage, baking mix, cheese, onions, celery, garlic powder, salt, pepper, and hot pepper flakes. Mix well. Form into 3/4-inch balls. Arrange on cookie sheet and bake for 15 minutes or until golden brown. Serve on toothpicks with sauce.
Sausage Ball Sauce
4 teaspoons unsalted butter
4 teaspoons all-purpose flour
3 cups chicken broth
1 teaspoon salt
1/4 teaspoon white pepper
1/4 teaspoon grated nutmeg
1/2 teaspoon paprika
4 egg yolks
3/4 cup heavy cream
1/4 cup grated parmesan or shredded swiss cheese

In a saucepan over low hear, melt butter. Stir in flour and cook. Stirring until well blended and bubbly. Increase heat to medium-high and bring to a boil, stirring constantly. Boil for one minute, or until sauce thickens. Season with salt, pepper, nutmeg, and paprika. Remove from heat.
In a bowl, whisk together egg yolks and heavy cream. Pour half of the sauce into the bowl, whisking, to temper the eggs. Return this to the sauce pan and stir well. Return the saucepan to medium-low heat and cook, stirring, until heated through. Add cheese gradually, stirring until cheese melts.
This makes a great appetizer for parties or any other get together with family and friends.
Head on over to Go Graham Go and participate in Make Something Monday by signing Mr. Linky.





© Cooks Cooking since 2005